Get to know Korneel Wijnands from PT!
Korneel is one of the most experienced Prodriver arou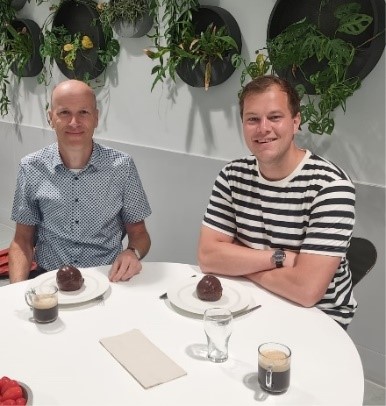 nd, starting in 1994 and carrying employee number 7. Nowadays, he is one of our best architects, with a focus on electronics. He also teaches at the Technical University of Eindhoven one day a week.
Karsten Dietvorst, managing the funded projects at Prodrive, sat down with him for coffee and a (regional) Dutch "Bossche bol", and to ask him the following questions for the iSTORMY project:
What was your original motivation to become a researcher/project manager?
Korneel wants to have a contribution to the mission of Prodrive, which is to create meaningful technologies that make the world work, especially when it comes to the energy transition.
What is your (main) research area today?
Korneel is focussed on high-tech power electronics for grid connection of renewable energy sources, such as fuel cells, battery's and electrolysers.
What is the main focus of your team in iSTORMY?
The main focus of the team in iSTORMY is the research into advanced power converter technology using SiC-components for high energy efficiency which can be produced on a fully automated production line in Europe to compete with the rest of the world.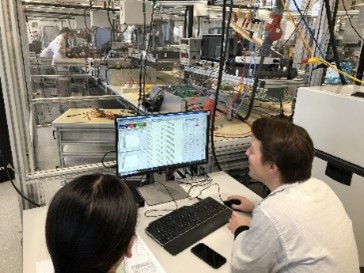 Could you describe your favourite moment/satisfaction when working for the project and – more in general – for your organisation?
Meeting everybody in person, finally, for the first time during the general assembly in Eindhoven at Prodrive Technologies. After years of working online during COVID-19, we finally were able to get together and exchange ideas and visions in person.
How do you expect iSTORMY results will affect your organisation and the energy storage sector?
The preliminary results of the iSTORMY PE prototype have already sparked discussions with new potential customers for future collaboration to further develop the converter. Furthermore, technologies developed in projects like iSTORMY often trickle down in other development projects as well.
Which partner would you like to nominate next for this coffee break?
CEA