On 4 till 7 October 2022, the European Association on Smart Systems Integration (EPoSS) held its Annual Forum in Turin, Italy, at Centro Congressi Unione Industriali Torino. This year's event was hosted by MESAP Innovation Cluster and EPoSS members following the motto Connecting Systems, Driving Transition. Coordinator VUB participated in this event.
A group of major industrial companies and research organisations (EPoSS Members) from more than 20 European Member States intend to co-ordinate their activities in the field of Smart Systems Integration. A main objective is to develop a vision and to set up a Strategic Research Agenda. Therefore, the forum has been set up.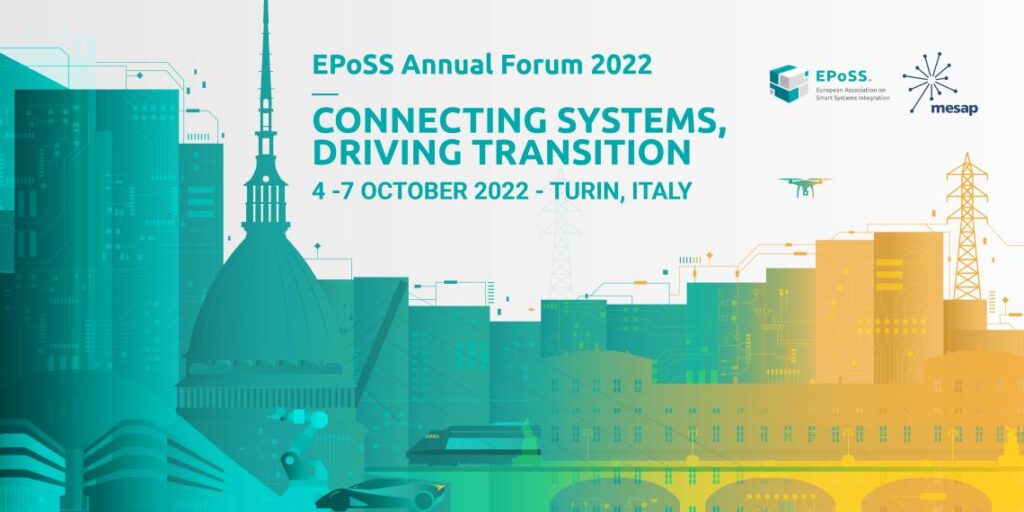 The initiative is of immediate importance in view of defining research and technology priorities for the EU Framework Programme for Research and Innovation, for raising more critical mass as well as resources and for coordinating different initiatives (national, regional, EUREKA, European public funding and industry).
Coordinator VUB has disseminated the iSTORMY project works, especially the WP3 subtask, in oral and poster presentations. On behalf of VUB, Md. Mahamudul Hasan attended the event and valorized the digital twin connectivity and methodology carried out in the subtask of WP3 to access the PCS wear-out estimation.
More than 70 people out of 35 entities attended the forum.
Interested in the forum? You can find more information here.